The Fungus Among Us
Hemlock Varnish Shelf/Reishi

Previous Fungi
Plums and Custard Mushroom
The Devil's Urn Mushroom
Wine Cap Mushrooms
Wine caps are native to North America and Europe. You find them typically growing in gardens, meadows, and woodlands. The mushroom has a distinctive reddish-brown cap that can reach more than 12 inches in diameter and a thick stem. The gills of the mushroom are initially purple, but as they mature, they become a deep chocolate brown. The spore print is dark purple brown to almost black. This mushroom does have a veil that turns into a ring around the stem. We call this ring an annulus. When the Wine Cap is pulled, you will find large threads that resemble roots. These are called rhizomorphs.
If you are interested in growing Wine Caps, now (spring) is the time to start them. You can build a bed with four logs for sides (bonus points if those logs are inoculated with Shiitake mushroom spawn). Lay cardboard over the ground. Remove any tape or staples if necessary. Then add a 4-6 inch layer of sawdust, wood chips and/or straw. Break up spawn and sprinkle over the layer of substrate.
Geotropism, also known as gravitropism, is the response of fungi to the force of gravity. This is how fungi maintain their orientation and grow in the correct direction. With fungi, geotropism is especially important during the formation of the fruiting body. Mushrooms need grow in the upright position to ensure successful spore dispersal.
Good luck!
Tulip Poplars have flowers in the canopy.
One unique aspect of mica cap mushrooms is their tendency to self-digest as they age. As the cap of the mushroom matures, it begins to liquefy and turn black, a process known as autodigestion. This process can occur rapidly. Some mica cap mushrooms can be fully digested within a few hours of emerging from the ground. This "inky" goo can be mixed with water and used to draw pictures or write poetry about mushrooms.
Scarlet Elf Cups are edible and lend themselves to interesting presentations by filling them up with meats, herbs or more mushrooms. The stunning red color can brighten up any dish. As always, we caution you to never eat a mushroom unless you are 100% sure that it is safe.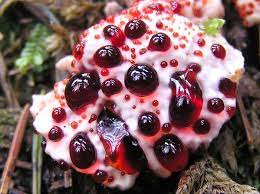 ---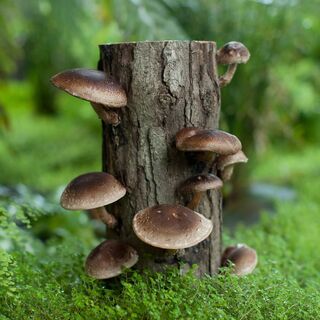 ---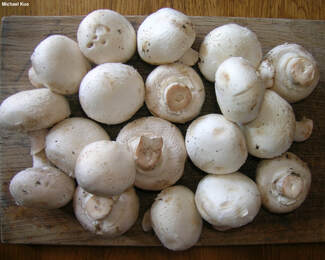 ---
---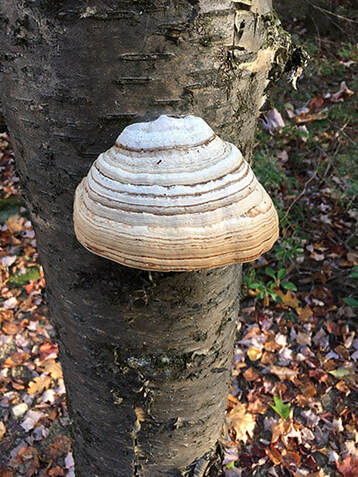 ---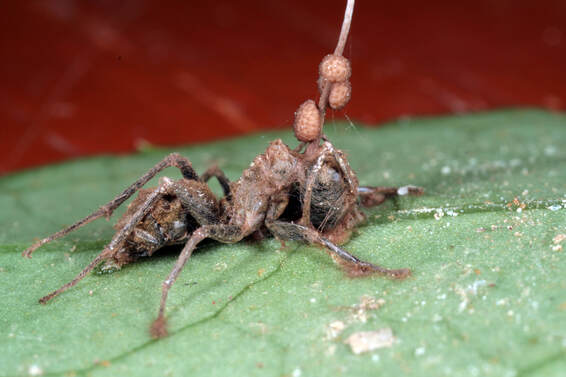 ---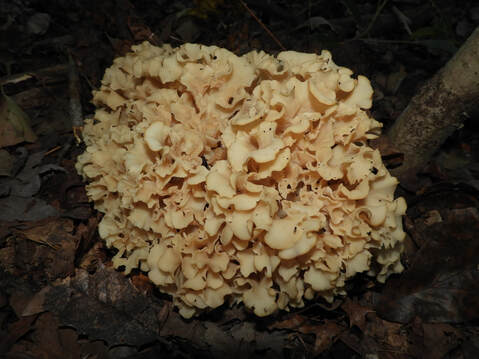 ---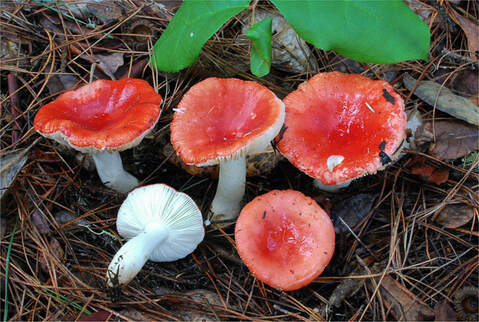 ---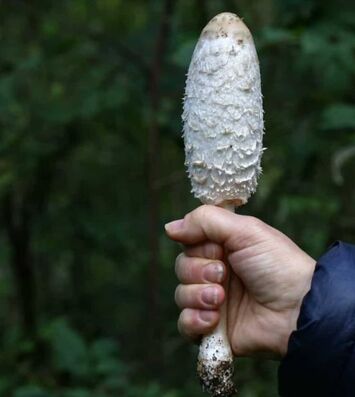 ---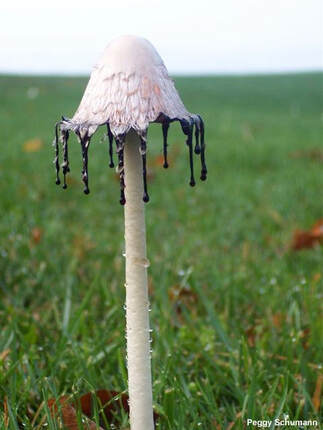 ---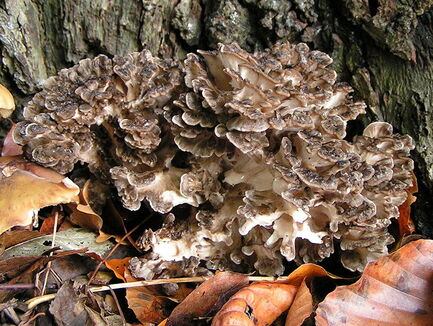 ---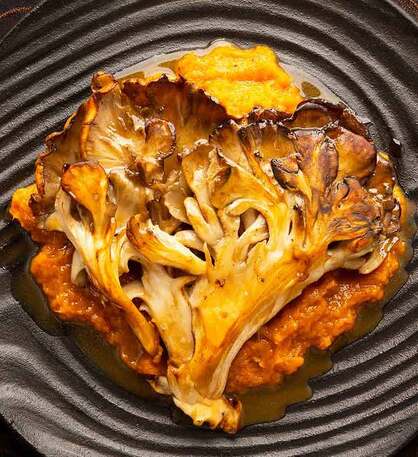 ---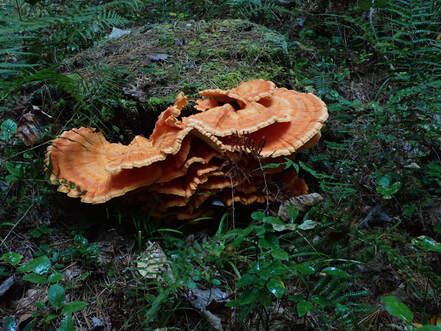 ---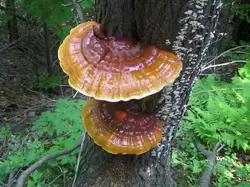 ---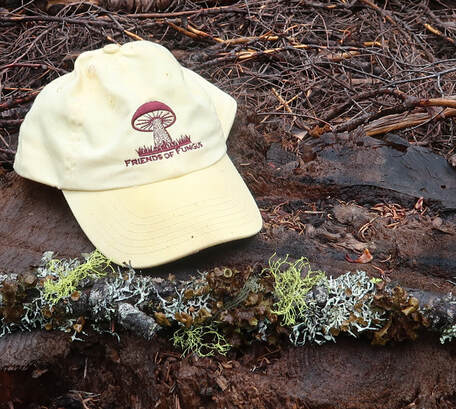 ---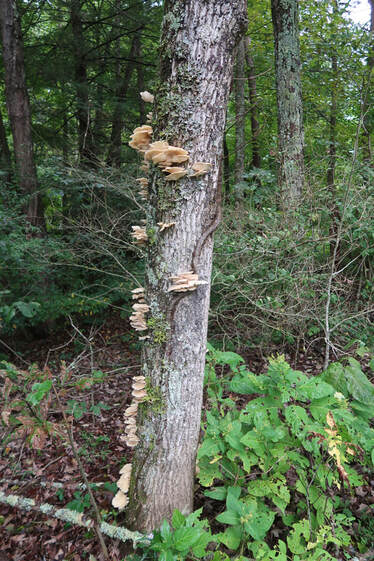 ---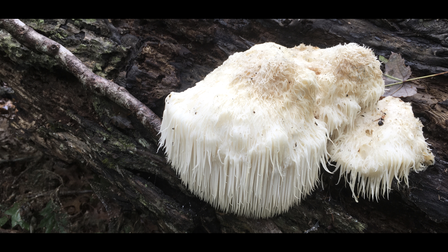 ---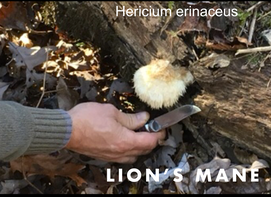 ---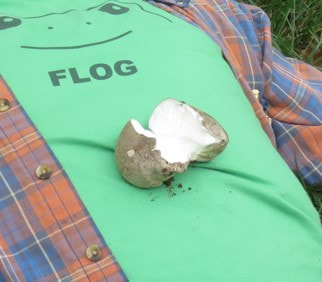 ---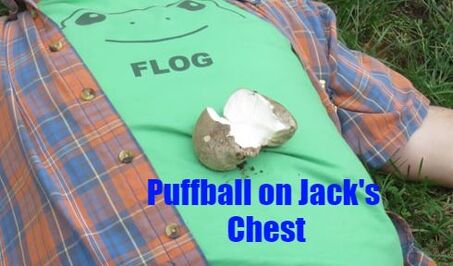 ---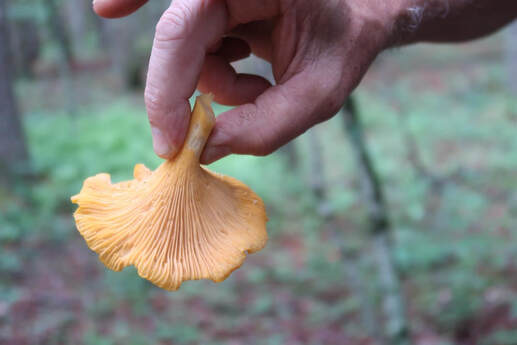 ---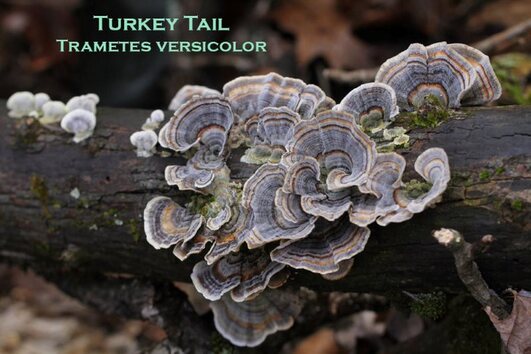 ---